The exodus has started
bye whatsapp
Accelerate to the future. Privacy is fundamental.
Bring yo mama to the bright side.
whats'up?
WhatsApp gives users an ultimatum:
Share data with Facebook or stop using the app
the short term alternative
use signal, but don't leave alone,
write a note to your friends and groups
what's in it?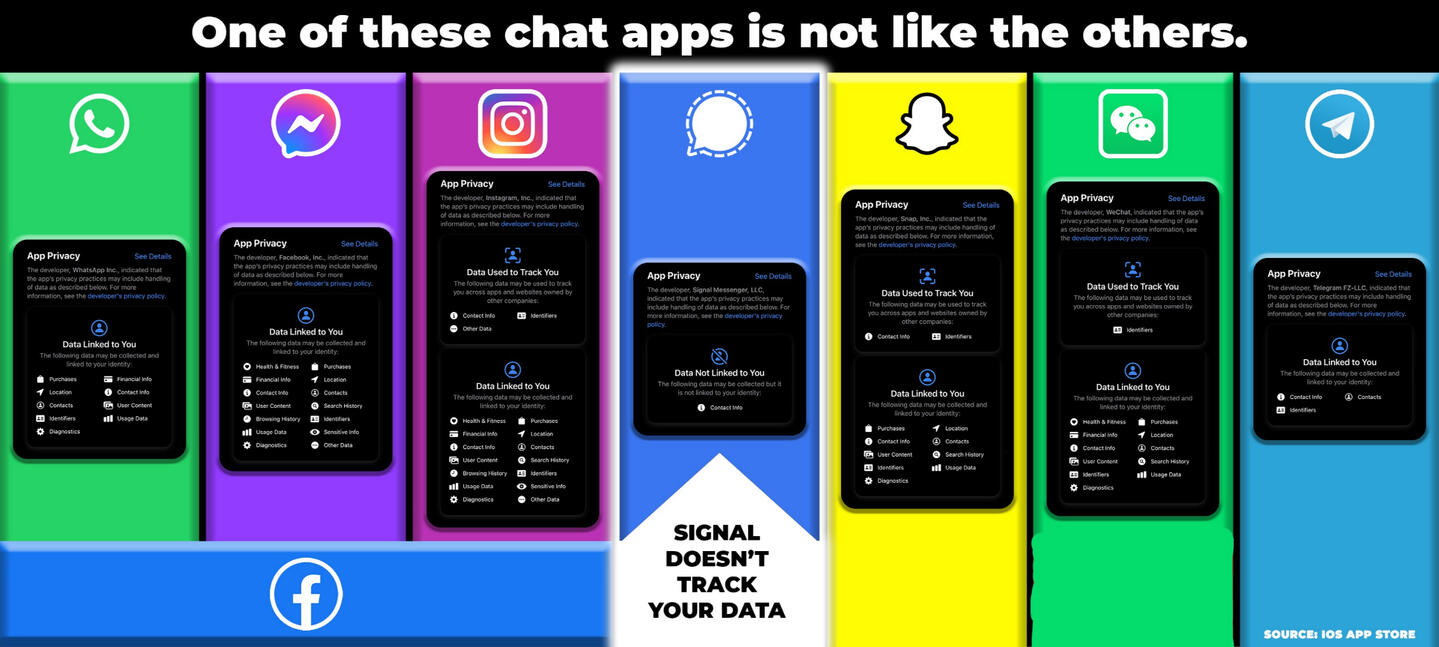 none of your data - source
why signal?
actually there are many valid alternatives
the long term alternative
we need to transition from centralized to decentralized services
every platform owned by a single party is exposed to manipulation by external forces.
in such a unfortunate event its users are defenseless
what's at the horizon?